The Dragon Boat Festival, also called the Duanwu Festival, is celebrated on the fifth day of the fifth month according to the Chinese calendar. For thousands of years, the festival has been marked by eating zong zi glutinous rice wrapped to form a pyramid using bamboo or reed leaves) and racing dragon boats.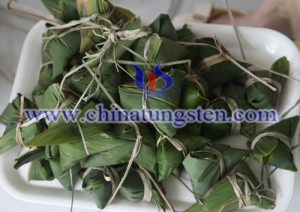 Last week, I had gone home, and as the dragon boat festival is approaching, my Mather has bought some reed leaves, glutinous rice, pork and peanut. We had made some rice dumplings, in our brother's opinions, these were very delicious. So he had eaten many rice dumplings. I do not like eat rice dumplings, but I like do this. Because I think this is interesting things, and make rice dumplings is our traditions in dragon boat festival.
In our hometown, there is a custom, which is if their family (such as Grandfather, Grandmother and others) had died in this year, they could not make rice dumplings for approaching three years. This is our hometown's custom.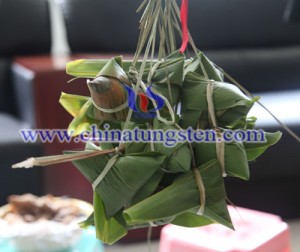 At the same time, Chinatungsten Online have also make rice dumplings for their Staffs, me and Mrs. Li and Mrs. Chen have participated. It is meaningful things, after finished, we found our company floating scent, and our company has a deep breath Dragon Boat Festival. Thanks for Dr. Hanns.